B2B Website Redesign: Best Practices!
BLOG / Web Design 2 March 2023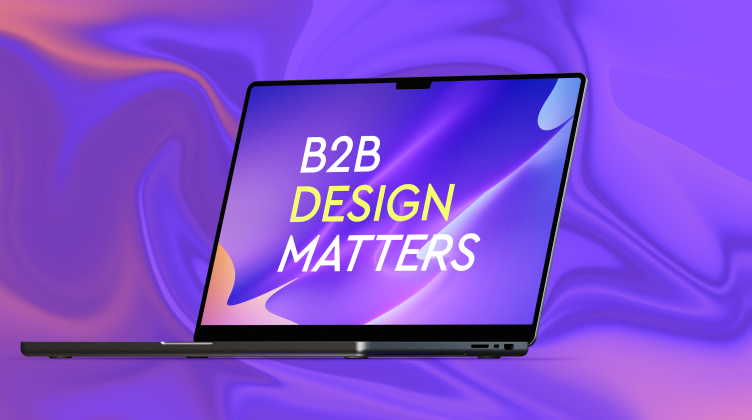 The first step taken by most companies and startups is to search for suppliers online. This makes it more important for B2B businesses to have a user-friendly, attractive, and attention-grabbing website.
Furthermore, the mindset of the visitor of a B2B is also a lot more different than their B2C or ecommerce website counterparts…
In B2B, The process of making a purchase decision is usually a long process that involves a lot of research and approval from multiple people.
So the first difference between a B2B website and a B2C website is that you can't expect a B2B visitor to make an impulse purchase! Also, a B2B website also needs to provide more information and compare its products with others to help the customer make a decision.
And last but not least, a B2B website must establish credibility, define the value proposition, and look professional in the eyes of the customer.
So, If your B2B website is failing to grab the customer's attention or is converting poorly, then that's a sign that you need a B2B website redesign…
But what is a B2B website design in the first place? And what are the best practices of B2B website design?
Let us look at all of these questions and figure out if you really need a B2B web redesign or not!
What is a B2B website design?


The process of designing a website for a B2B company is called a B2B website design. This is quite an extensive process that involves choosing colors, fonts, and all the other visual elements that will appear on a website.
Often people confuse B2B web design with B2B web development, but they are different things.
Web development is all about the back-end portion of making a website. Think about things like buying a domain name, hosting configuration, coding functions, and so on.
On the other hand, web design deals with the front-end portion of the website. It's what the visitors see and interact with!
You can think of it as the storefront and the sitting area of a restaurant, while the back-end can be compared with the kitchen, where food is cooked and prepared.
So, in short, web design is all about making your website functional and visually appealing to visitors.
When it comes to B2B website design, you can't just hire any web designing firm… A B2B website design is remarkably different from a , per se. Namely, B2C consumers may be one click away from taking the desired action. B2B clients, on the other hand, would most probably need to engage with a website more than once, as they need approval from their executive board.
That's why B2B websites must be designed with long-term engagement in mind and should provide in-depth information.
5 signs you might need a B2B website redesign
The majority of B2B companies usually have a lot on their plate… It could be launching a new product, managing a sales team, planning a tradeshow, and so on.
All of this may leave no time to revamp the B2B website or redesign it to improve the customer experience.
But often, it's just necessary to take proper action and do the required updates!
So without wasting time, here are 5 signs your B2B website really needs a redesign:
Slow website speed
In today's world, no one has the time to wait for several seconds or even minutes for a web page to load.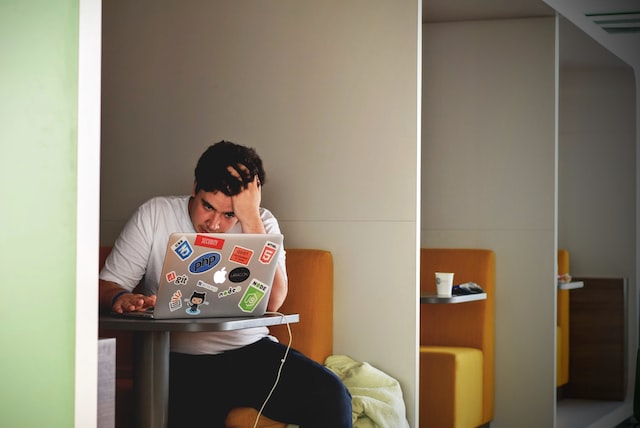 And since we are talking about B2B, missing even one visitor may lead to losing a long-term high-ticket prospect! Furthermore, it is a known fact that Google and other search engines do not like slow-loading websites.
So, if you are dedicating some of your marketing budget to SEO or even paid advertisements, while your website isn't fast enough… then it is just money down the drain!
A simple solution to this problem is to identify the underlying issues that are taking a lot of time to load. It can be large images, unoptimized JavaScript, unused plugins, video files, and so on.
But if it is a relatively old website, then it is best to simply opt for a full redesign so that it can be built using the latest technologies & best practices.
Having good web hosting is important for good website speeds, but we can't overlook the importance of a properly optimized website as well.
With that, you should have the first sign why you may need your B2B website redesigned.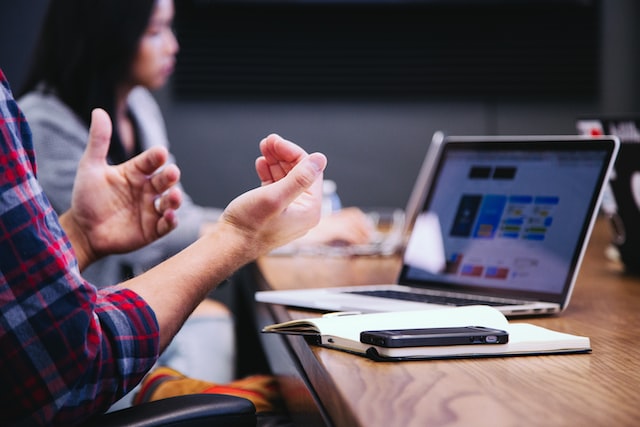 High bounce rate
Bounce rate is a measure of how many visitors leave your website after only viewing one page…
There are many reasons why a website's bounce rate can be high. The reasons include a bad website design, outdated content, unfriendly UI, or even non-responsive design.
You can easily check the bounce rate of your website by looking at your traffic analytics tool, such as Google Analytics or whatever you are using.
So another reason for a B2B website redesign is if your website's bounce rate is high…
It simply means potential buyers are leaving the website right away, which is the last thing you want as a business!
As mentioned earlier, a visitor on a B2B website usually spends a lot of time doing research and making comparisons.
So if your visitors are leaving right away, then that's a big enough reason to start looking for a new website design!
Non-responsive design
Gone are the days when PCs and laptops were the only way to access the web. Recent statistics show that 62.06% of the total web traffic comes from mobile.
This means that your B2B website must have a responsive design that can be viewed on any device, such as a mobile, tablet, laptop, PC, TV, and so on.
Now, you might ask what a responsive design is!
In simple words, the design of your website changes based on the screen resolution of the device. Such websites also remain fully functional and optimized regardless of the visitor's device screen size.
So, if your B2B website is still not optimized for mobile or doesn't show properly on different resolutions, then that's a really strong reason to consider a complete web redesign.
Low conversion rate
What's the purpose of having an online presence in the form of a B2B website?
Obviously, a website serves as a lead-generation tool through which you can convert online visitors into customers of your business!
And the process of lead generation definitely involves providing enough information about the products/services & your company.
The next step is providing a solution to the problem, followed by a contact form or scheduling a demo.
If there's any problem in this process, your B2B website will fail to convert visitors into customers.
There are also a lot of other factors that lead to low conversion rates, such as poorly placed CTA buttons, wrong color combinations, poor content, poor images, and so on…
So, if your website is suffering from a low conversion rate, then that's also a strong reason to start looking for a full website design!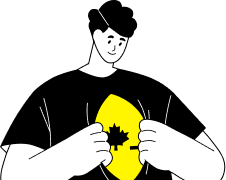 Costly maintenance
If you have to rely on your developer to make even the smallest changes, such as adding new content, editing, or updating, then that's a sign that it is high time for a website redesign.
Back in the day, it was common to have static websites with no back-end or with difficult-to-use back-ends. But that's no longer the case these days…
Pretty much all the good web design agencies now utilize user-friendly CMSs like WordPress, Shopify, and others. These content management systems make it easy to make both small and big changes on the website easily!
In fact, even a person with no-coding experience can manage websites running on WordPress or other user-friendly CMS.
So, if it is costing you a lot to maintain your website or to make simple changes, then it is high time to start looking around for a B2B web redesign!
These are the best B2B website redesign practices
Knowing some of the reasons why you need a redesign of your B2B website leads us to another question… What are the best practices that should be kept in mind when looking for a web redesign?
Obviously, you will be looking to hire a website design agency to update your website… But it is still important to know what separates a good website redesign from a bad one.
This will save you from wasting your time and money, and even help you to get a great website!
So without wasting time, let's look at B2B website best practices:
Fast loading speed
The first and most important practice that shouldn't be ignored is to have a fast-loading website.
You can have the best content in the industry and the most visually appealing web design… But if it is taking 10 seconds to load, then rest assured: No one has got the time to wait for that long.
So when you are in the process of getting your B2B website redesigned or looking for a potential web design firm, make sure to never compromise on the website loading speed.
You can use PageSpeed Index to test your website's web pages and their performance.
Visual branding
Sure, making your website look attractive is a good practice, but you should consider your branding as well…
Your website should be an extension of your business and thus fully represent your unique brand identity.
It should also serve its purpose well!
If you remove branding from the equation, your B2B website will just become another website in the crowd and will become difficult to distinguish!
Furthermore, a website with no branding will seem generic and fail to establish trust and authority in the eyes of the visitor.
So, another important practice is to incorporate your branding into your website, which includes shape patterns, color schemes, logos, fonts, and so on.
Responsive B2B design
Responsive design should be an important part of every website, whether it is B2B or B2C. This will allow you to offer a good experience to mobile users and will also help in terms of SEO (Google penalizes non-responsive websites in mobile searches).
Although every good website design agency, like CDC, offers a responsive design by default, it is always a necessity to ask this beforehand.
If a web design agency asks for extra money for responsive design or doesn't offer such a service, then you're just better served with a different one!
Good CTAs
CTA (call to action) is an important part of every B2B website. And, thus, should be carefully placed and designed.
Depending on the color scheme of your website, your CTAs need to stand out both visually and in text form.
Furthermore, the CTAs' position and the text must be carefully picked. This ensures that a visitor is pushed toward a conversion.
Using colors that standout from the background is a great way to have prominent CTAs. Here are some suggestions for background colors & what will stand out as a CTA: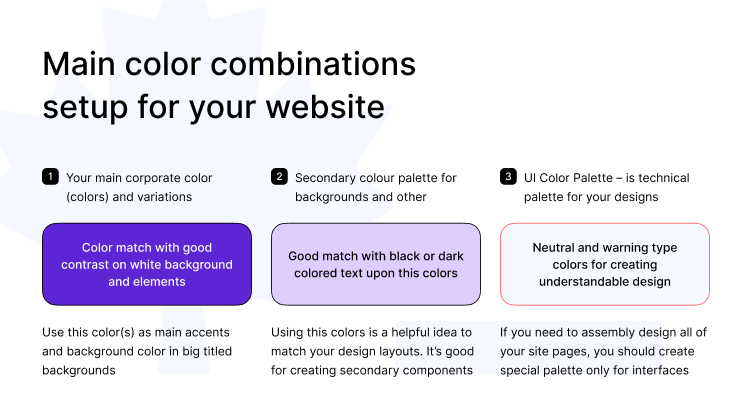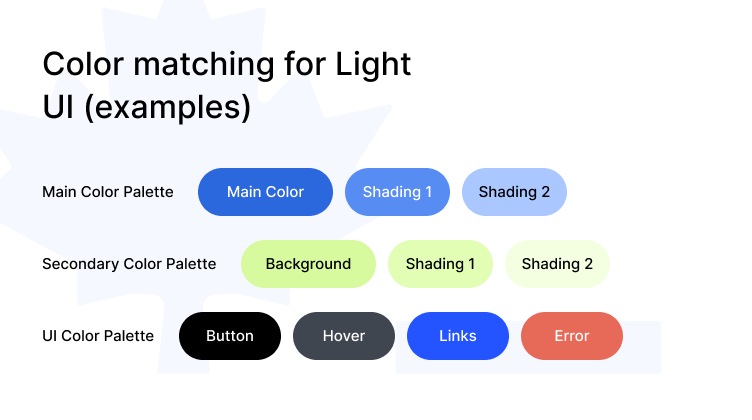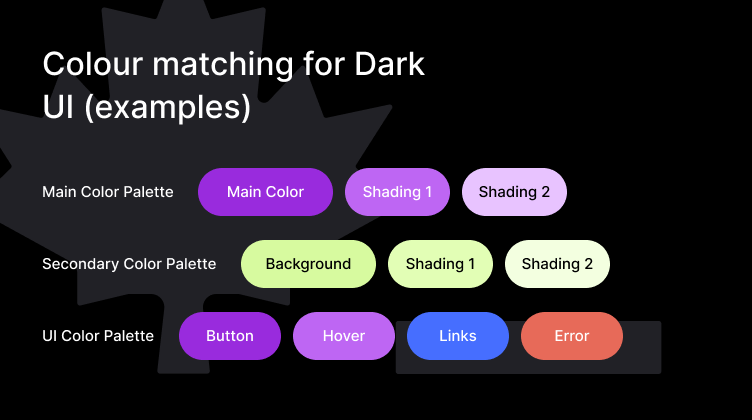 Good user experience
How easy is it to use the different components of your website?
That's just another important factor you shouldn't miss during the process of a website redesign.
In fact, good UX should be at the core of every website revamp, whether it is a B2C or a B2B!
A website with good user experience (UX) contains the following qualities:
Easy to use & navigational
Accessible web pages
Finding specific information or taking action is effortless
Visually appealing colors and images
Pick a readable & business-friendly font
Connects with the emotions of the visitor
Define value proposition
Pretty much all B2B businesses have a defining value proposition and a mission statement. But when it comes to the online realm, no one really has the time to go through pages of boring text!
That's why another good practice of B2B web design is to present their value proposition quickly in a powerful and concise manner.
So, as soon as a visitor lands on your website, they should be able to find out who you are, what you offer, and what makes your products/services special.
That's something we spoke about extensively in a recent article about the best B2B website designs, in case you wanted more info…
Anyway, your value proposition should also provide information on what are the next steps, per se!
Since a home page is the most visited page on a website, it is best to place a value proposition in a prominent place on the homepage.
As for the medium being used for conveying value propositions, it can be through text, images, messaging, or a website's overall functionality!
Convey trust and authority
Most b2b websites aim to transform visitors into paying customers…. And since this process involves making a purchase, it becomes more important to establish trust and authority.
If your website is poorly designed and fails to establish trust, no visitor will trust your business!
This leads us to ask, how one can convey trust and authority through website design!?
Well, there's more than a way to achieve that…
You can start by showcasing your brand affiliations, awards, and brand recognition… This will help establish trust and will send a message that your business is a distinguished one.
To allow visitors to trust your website for making transactions, highlight how safe your website is for submitting information and making a purchase.
Even if the visitor is not yet ready to make a transaction, it is always a good idea to highlight it! Make them familiar with the action, and they'll take it when it's the right time!
Furthermore, no one will trust a company that's only been in the business for the past couple of months! So if you have been around in the business for a while, showcase how long you have been in the business and how many customers trust your brand!
Case studies and customer reviews, for instance, are excellent ways to establish trust and gain credibility.
And last but not least, make sure that your B2B website design is in line with your industry and the latest industry trends.
For example, a B2B website that focuses on the financial industry needs to appear highly professional and serious. For different industries, the trends and general practices are usually different, so you will have to do your research.
Custom designed pages for product/service
All B2B websites usually have a custom homepage that looks visually appealing and captivating. But when it comes to pages other than the homepage, they share a similar theme.
However, this can be a problem when the same theme is used on the product/service page as well.
Since the product/service pages are made to provide information or to sell, they shouldn't look like just another generic page on your site. Instead, they should be custom-made and look visually appealing!
At the end of the day, your website should help close visitors. And since service/product landing pages are essential, forget not to request some samples when you hire a web designing agency to redesign your B2B website.
And besides being visually appealing, the product/service page must provide sufficient information to the visitor.
Similarly, it should answer the visitor's question and properly highlight the benefits which make your product/service unique from others.
Use images & video
Although text is a great medium for providing information or engaging visitors, it doesn't even come close to images and video.
So, another good practice to incorporate into your website redesign is to take advantage of videos & images.
For starters, the space above the fold is usually a great place to insert images on the homepage. This place is also known as the hero image, but it can also be used to add video content.
Ideally, the best video/image to add in this location is something that conveys your company's story and value proposition.
Another page on your B2B website that can benefit from the use of images and video is the About Us page.
According to statistics, the 2nd most visited page on any website is the "About Us" page, which makes it even more important to make this page visually appealing.
If you look around, you will notice that most websites have a boring "About Us" page that only contains text and barely a couple of images. So, leverage that and get a cut above the edge!
Your product/service page must also have an extensive collection of images and videos which showcases what makes your offering unique and better than the competition.
Connected navigation
As we've already mentioned, the journey of a B2B website visitor is usually longer than an average B2C visitor.
This means that you need to keep the visitor hooked on the website before bouncing off.
A good way to keep a visitor engaged and open for conversion is to have comprehensive navigation that connects to other parts of your website.
For example, your homepage should lead to your product/service pages, which then leads to the inquiry/contact us or order page.
As for the blog posts (or resources), they should also lead to the main pages of your sales funnel!
Basically, once a visitor lands on your website, your navigation must be so good that it continues to lead them to different pages of your website.
Final thoughts
As you can see, a lot goes into making a good B2B website redesign which further highlights the importance of choosing a good website design agency.
The way a B2B visitor behaves is very different from that of a typical B2C visitor – This means that you need to hire an agency that knows what it takes to make a conversion-friendly B2B website.
If we look around, there are numerous examples of how a B2B website saw a massive increase in its lead generation or conversion rate after upgrading or revamping.
The reason for such success is a simple one: the world around us is changing, and the industry you operate in also continues to evolve.
In such an ever-changing world, it only makes sense for your B2B website to also keep up with the times!
At CDC, we know what it takes to turn your bland-looking B2B website into a success story… So contact us today and let's have a good discussion!