Calculate How Long it Takes to Redesign a Website!
BLOG / Web Design 8 March 2023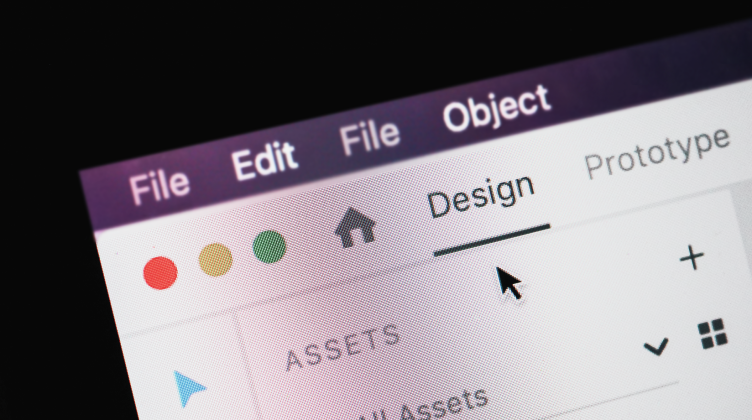 A question that most of our clients ask is: how long it takes to redesign a website..?
A simple and straightforward answer is that it depends! If you look around the internet, you will likely hear a lot of different answers from different sources. Some will say it takes a few days, while others will tell you that it will take months!
Although an answer such as "it depends" will be unsatisfying for many clients, that's the most accurate one!
A good website design agency will start by understanding your requirements and what you want to achieve through the redesign process. Only when they get enough information, will they be able to give you a more accurate website redesign time.
So, let us now look at the process of website redesign & what are the steps involved in it. We will also look at the factors that can impact a website redesign.
What is a website redesign?
Website redesign is a process of revamping a website to meet various goals, such as improving conversion rate, user experience, traffic, etc. These goals are usually set by the back-and-forth communication between the client and the web design agency.
Depending on the requirements of the client, a website redesign may involve changing the frontend (visible by the visitor), the backend (used for managing a website), or both.
A website redesign process can either involve creating a new site or making major changes to an existing website. This includes changes in navigation, content, call to action, branding, etc.
Many clients also question if their website will be down during the redesign process… The answer is No! Your website will not be down during the website redesign process.
Your current website will remain active and live while the web design agency continues to work on the redesign process. And once this process is complete, your website will be down for a brief period of time (a few minutes to a few hours) to upload the new design.
What are the steps involved in a website redesign?
The exact steps involved in a website redesign will differ since each case will have different requirements or existing issues. For example, one client might want to only change their homepage, while another client may opt for a full website overhaul (frontend + backend).
But despite the difference in requirements, a standard website redesign process consists of the following steps:
Website evaluation
The first step in a typical web redesign process is to evaluate the current website. This is done to get an understanding of what your website currently has and what it needs to improve.
For example, your website's current CTA buttons may be performing really well and may not need any change.
Similarly, your website may have some design inconsistencies or broken buttons that should be addressed in the new design.
Another thing that should be checked during the website evaluation process is the stats from Google Analytics.
This will give an idea of what pages are performing best and which are not… This helps in figuring out what needs to be changed in the website design to ensure that all pages of a website perform as well as the top performers!
Setting website redesign goals
In this step, input is taken from the clients about their website redesign goals… In simple words, we ask the clients about what they want to achieve throughout the website redesign process.
This procedure is more of a collaboration between the clients and the web design agency as both parties try to figure out what goals must be achieved with the new design.
Some of the common website redesign goals include:
Improving the user experience
Increasing the conversion rate
Increasing the traffic on different pages
Increasing user engagement
Decreasing the bounce rate
Updating the website content to make it more beneficial
These goals can be different for each website, but they usually revolve around the goals mentioned above.
Now a good web design agency will always ask you about your website redesign goals and even give you suggestions on what can be improved. Basically, the more questions are asked before the design phase, the better your website redesign will be!
Wireframes/prototype stage
The wireframes help establish the architecture of the website and the possible journeys of a user/visitor. The wireframes are also crucial to layout the content and define its functionality. This, then, would help the web designers work with a pattern in mind.
Website mockups
In this step, the web design agency will come up with draft versions of different pages of your website. In addition, the agency will also present you with different design ideas that can be implemented in the redesign process.
This process can take some time before the client and the web design agency can agree on a final design.
Furthermore, proper communication between the two parties (client and design agency) is also important to ensure that they are on the same page. It's for such reasons that we adopted communication as one of the four pillars of our company.
At the end of the day, the final design should be something that is made with the web visitor in mind. It shouldn't be about the likes/dislikes of the client or the web agency; more about the practicality and function.
This ensures the website design that works while also improving the user experience and meeting the website redesign goals.
Content strategy
After coming up with website mockups, the next step is to migrate the old content or develop new one with a content strategy! In fact, content is likewise an important visual part of your website, and it serves a lot of purposes!
This process, anyway, may involve updating the existing blogs and articles to improve readability, add more information, or make them more SEO-friendly. And if there's any need, create new content for various pages of the website.
But a must-do content revamp would involve some of the headers and subheaders in essential landing pages to suit the newly presented designs.
Development Stage
That's when we (or your preferred web design agency) move from the redesign process to the development of your website.
Unless some significant design modifications were required, the process would be completed quickly and seamlessly. On the other hand, a full website redesign usually warrants more time and attention.
UAT & Launch
By now, the development process is already done, and the new version is uploaded to the servers. The new design is integrated and incorporated into the CMS & under its domain name.
The entire website is put under User Acceptance Testing again to spot any possible mistakes or inconsistencies or responsiveness issues. And to ensure minimum downtime, we get the entire team onboard, up, and ready to solve any emerging issue in no time.
Still, throughout our 8 years of work, we've never faced such a serious issue!
Factors that impact how long it takes to redesign a website
There are various factors that can impact a website redesign process and how much time it takes, such as:
Customized Design: If various pages required customization, the deadline for how long it takes to redesign a website might be extended. On the other hand, using an original template design for most pages of the website besides the homepage takes less time.
SEO: SEO, or search engine optimization, is an important part of the website design process. This process is usually more related to on-page SEO to optimize the pages or to ensure that current rankings are maintained.
Branding: Does the client need to incorporate existing branding or new branding? The answer to this question can also impact the website redesign process.
Platform: Will the website be developed on the existing platform? Or does the client want to use a different platform? In addition, some platforms, such as WordPress, don't take as much time as choosing to build a custom platform from scratch.
So, how long does a website redesign take?
On average, a website redesign process can take anywhere from 2 weeks, all the way up to 12 months before it can go live on your server. Once again, the scope of the website redesign can lead to a shorter time frame, while a complex task will increase it.
It once took us almost a year to revamp one of our clients' websites due to the amount of work their and our team members had to carry out.
5 Reasons why you may need a website redesign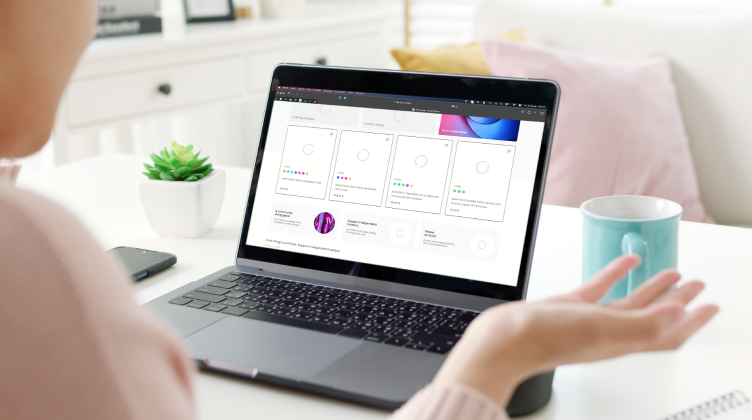 How can one know if they really need a website redesign? Take a look at some of the reasons to decide if your website needs a redesign or not:
Outdated design
A website can easily become outdated considering how many technologies and design trends continue to emerge every year. So, if it has been a while since you last got your website redesigned, it might be a good idea to start thinking about a new design.
Some of the signs that point toward an outdated design are:
Your website's bounce rate is very high
It's been several years since your website was last redesigned
Your website lacks functionality and looks different (in a bad way) when compared with other sites in the same industry
Poor traffic, leads, and sales
If your content is good and you still don't get enough traffic, it's a sign you need to redesign your website. If you get many clicks but the bounce rate is so high (above 50%), it's a sign you need to redesign your website.
De facto, even if you get enough traffic, and the bounce rate is also average or good (20%/40%), but you don't get enough sales and conversions… Again, it's a sign you need to redesign your website!
If we talk about the reason for these problems, it can be due to poor on-page SEO, design flaws, wrong color scheme, poor CTAs placement, outdated content, and so on.
New products/services/features
The addition of a new product, service, or feature on your website may also be a good reason to redesign your website… However, this is only necessary if those additions significantly change the niche of your website.
We have cases where we added a feature or two to a website without having to redesign it totally. We simply follow the existing visual brand guidelines and deliver a good web app or feature design with Minimum Viable Products (MVP).
This can ensure that your website design remains relevant and continues to communicate effectively with visitors.
Rebranding
Rebranding is also a strong reason for going through the website redesign! This ensures that your website is on the same line and length as your brand values!
The process of rebranding usually involves coming up with new color schemes, logos, banners, fonts, content tone, and so on.
Errors & bugs
Are your visitors encountering a lot of errors and bugs on your website? Is it difficult to maintain the website or to perform even the basic tasks due to errors and bugs? Then that's yet another strong reason to go for a website redesign!
There can be many reasons for errors and bugs on your website. For instance: the use of outdated technology, unsupported plugins, incorrect redirects, and so on.
Final thoughts
There's no one-size-fits-all answer to the big question: "how long does it take to redesign a website." The duration is prone to change based on a plethora of variables, These include, but not limited to, the goals of the entire website revamp, the size of the project, and the complexity of the requirements in general.
As a professional web design and visual branding agency, we prefer taking enough time and ensuring the deliverables would exceed the client's expectations, rather than the opposite; delivering fast but mediocre designs.
Let's have a call and discuss things further, shall we?